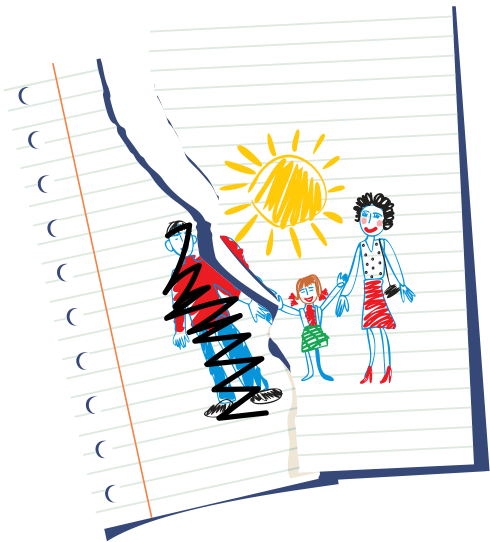 Helping families involved in separation and divorce
Children need and deserve a relationship with each parent, even when the parents are separated or divorced. When parents continue the conflict after the separation and/or divorce, it's very difficult for children and they suffer developmental and emotional consequences as a result of their parent's continued conflict.
Resetting the Family is here to help parents and children adjust, transition, and create a new family model when there is a separation or divorce.  Resetting the Family uses intensive educational programs for both parents and children, as well as a case management model, to teach parents and children the skills needed to move into the future with healthier parent-parent and parent-child relationships.
Get Started
Resetting the Family
Resetting the Family is a series of parenting educational programs designed to help parents learn to coexist and parent together for the benefit of the child. When parents cannot learn how to exist as parents well enough post-separation or divorce, the child suffers developmentally, psychologically, and emotionally. The negative effects of high conflict parents can continue to plague the child into adolescence and adulthood.
In some families, alienation is a factor and Resetting the Family provides a series of educational programs designed to reduce the negative effects of alienating tactics on the child. Both parents learn new parenting skills and better responses to each other in order to improve the child's outcome and adjustment.  At the child level, the child's educational program teaches the child the important cognitive skills and problem-solving skills necessary for the child to recover from the negative effects of alienation tactics, as well as how to better withstand any future alienation attempts.
Learn more about the program